Details

Styles:

Black CanyonCaps: Black Base set, with white accented legends and design

White CanyonCaps: White Base set, with black accented legends and design

Details:

PBT Dye Sublimation
Cherry Profile 
Compatible only with Cherry MX Switches (non-LED switches)

Black CanyonCaps are not true black due to the dyesub process

PICTURES SHOWN ARE RENDERS, NOT TO BE COMPARED TO FINAL PRODUCT
Specification


Full Size Picture Link here

Supports:

Standard 60% Keyboards

Standard 65% Keyboards

Most 75% Keyboards

Includes:

Canyon Caps

Premium Branded Packaging

Deskr Logo Sticker
Shipping

Orders ship out in one business day. Holidays may add additional shipping and handling time.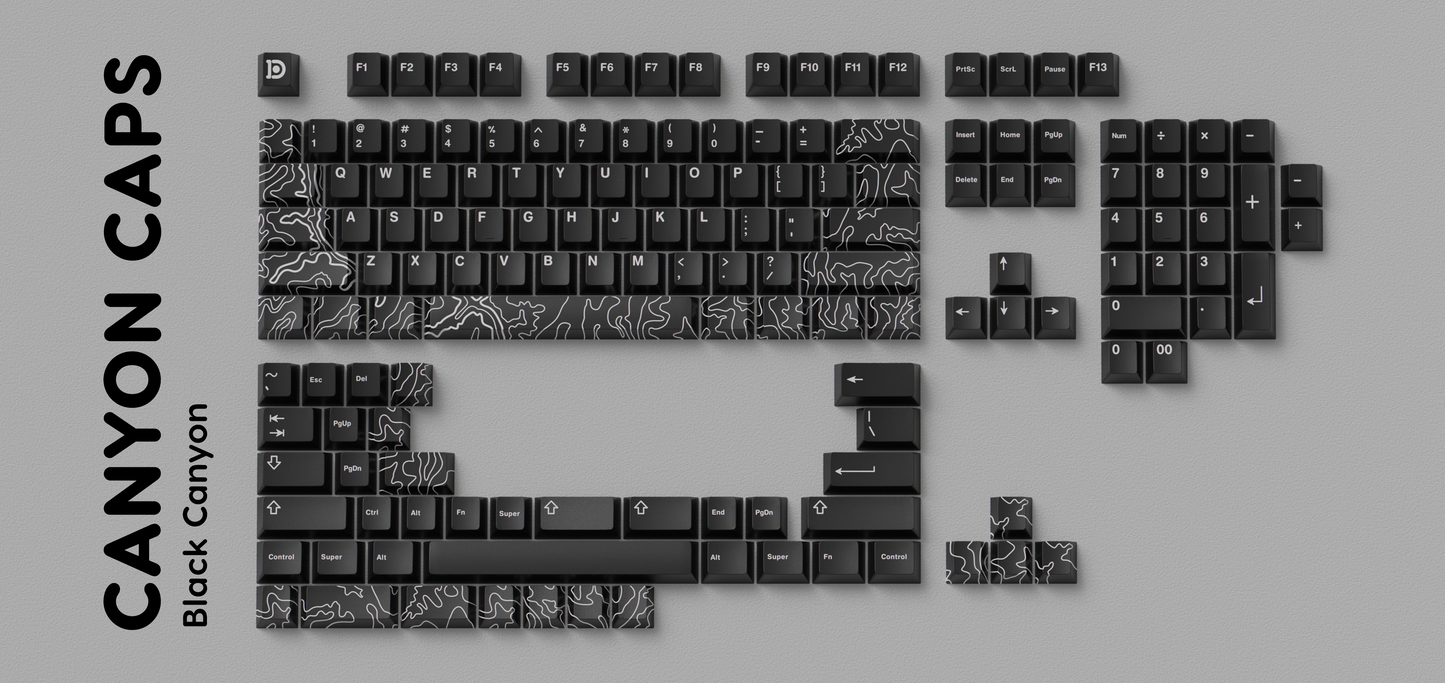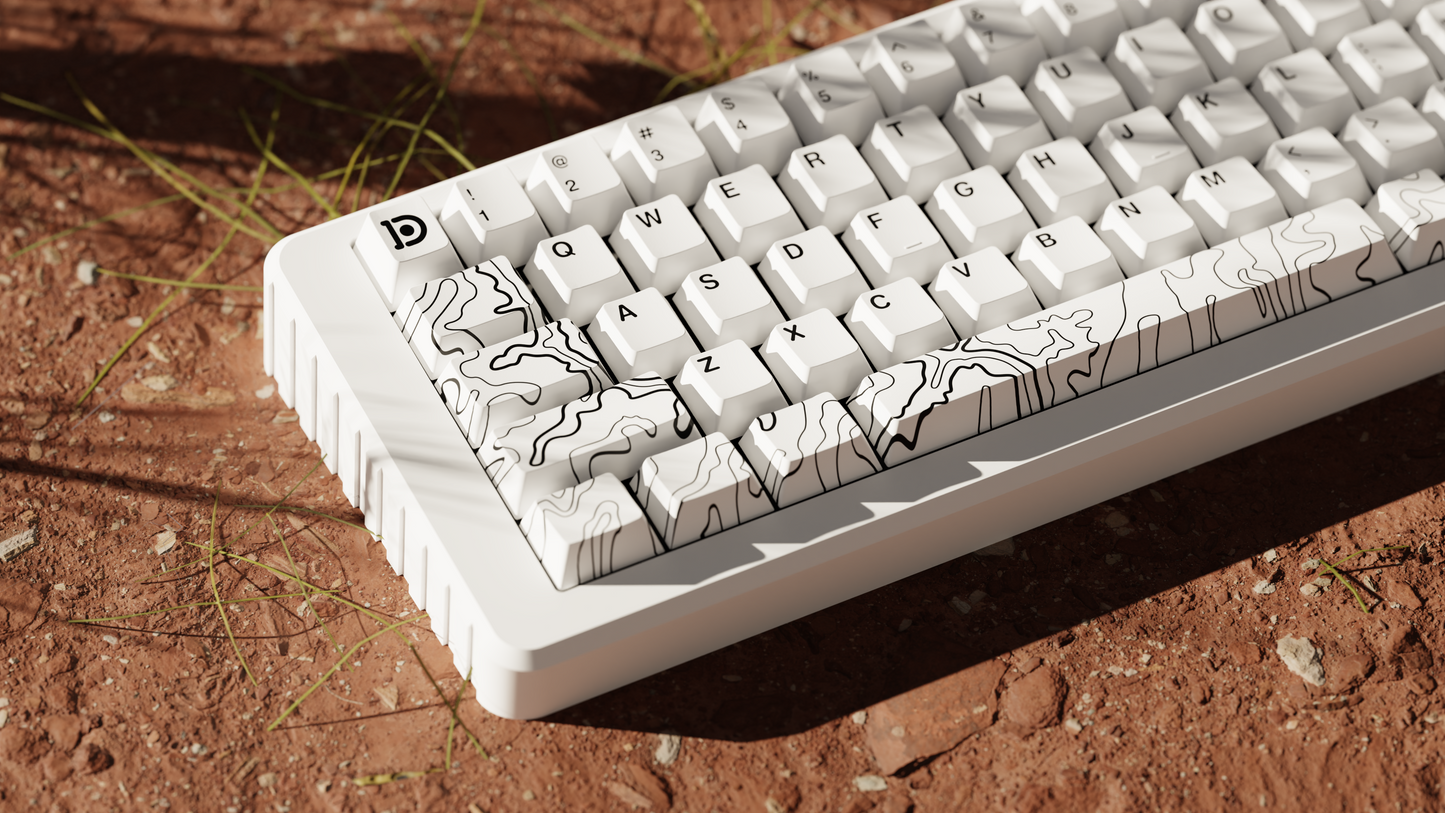 Quality
The keycaps are very good looking, but seem to be bad quality for the price tag. For example when I am gaming at night you can se the rgb from the keyboard through the cap. ( They are a bit hollow)
Very good key caps for the price
decent, not worth $68
RGB shines through kinda forced to me keep it off because of how bad it looks, and the keycaps feel like any other $20 keycap set just with a topo design on it
A little underwhelmed
I was very excited to get these and when they arrived I opened it and noticed how obnoxiously thin they were… dont get me wrong, they look dope but like the mouse pad, they're off black and yeah… they're good, have a little resistance to some buttons (shift keys) and the big con is they feel a little cheap for the price i paid for them.
I love them
Its is so good that i bought some for my friends too and my family loved it