Includes Topo Canyon Deskpad, CanyonCaps Keycaps, & FREE Switch Puller!
View full details
Details

Wanting to save a few bucks on a new deskpad and keycaps? Look no further! Choose from any of our HD Topo-Canyon Deskpads and pair it with one of our CanyonCaps to receive a discounted bundle price. We'll also throw in our Deskr Switch Puller ($6 value) for free 🤯

These deskpad(s) will feature our new HD Series™️ material: Smoother Glide, Softer Finish, and a more Vibrant Look

Deskpads: (Design runs through stitching)


Black Canyon: Black Background, White Accents

White Canyon: White Background, Black Accents
Gray Canyon: Gray Background, Black Accents


Keycaps:

Black CanyonCaps: Black Base set, with white accented legends and design

White CanyonCaps: White Base set, with black accented legends and design
Specification

Deskpad:


900 x 400 x 4mm (35.43

x 15.75 x 0.15 in)
HD Series™️

material

Soft & Smooth Polyester (Top)
Anti-Slip & Eco-Friendly Rubber (Bottom)
Premium Stitched Edges
Machine Washable (Cold, Low Tumble)
Dye Sublimated Print for Long Lasting Quality

Keycaps:

Layout of Keycaps: here

Standard 60% Keyboards

Standard 65% Keyboards

Most 75% Keyboards

Includes:

HD Deskpad
Canyon Caps
Branded Deskpad Sleeve Bag

Premium Branded Packaging

Deskr Logo Sticker
Shipping

Orders ship out within one business day. Holidays may add additional shipping and handling time.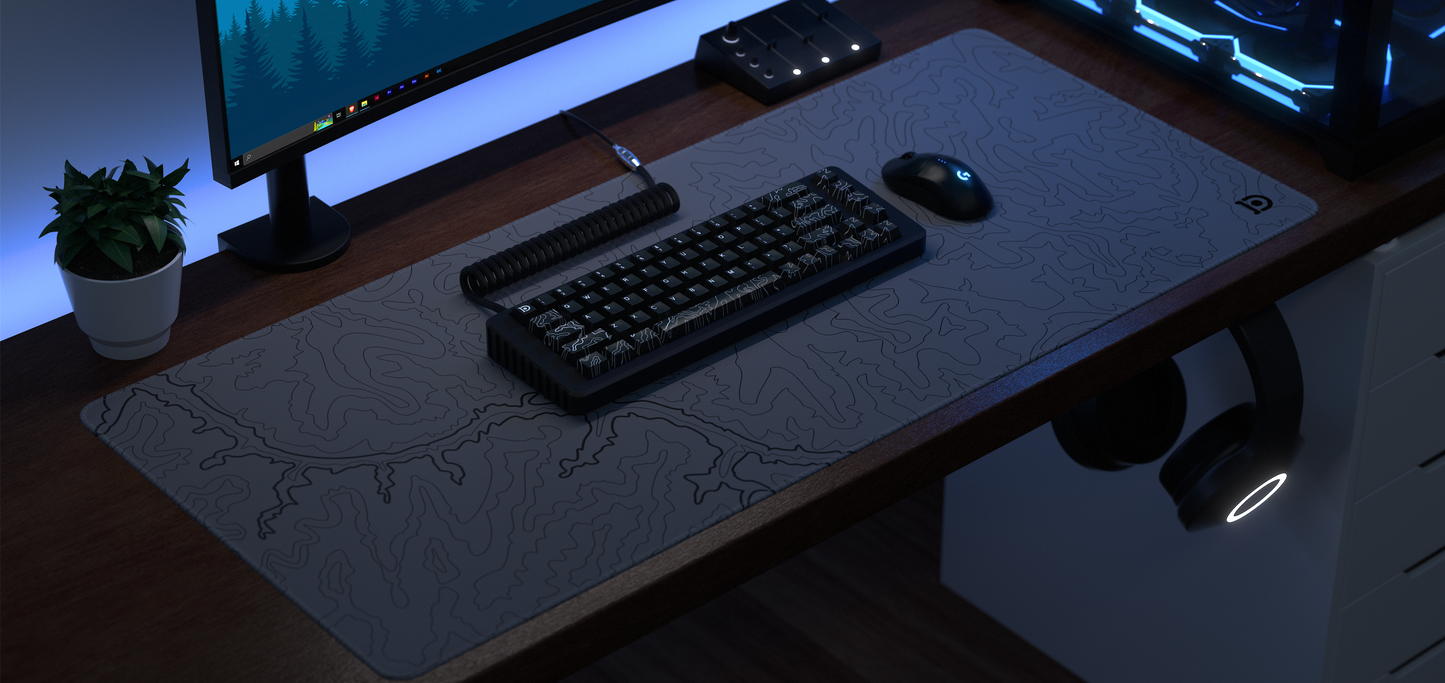 Featuring anti-slip rubber

High density material

Soft & Smooth texture
Premium and vibrant
Comfort and quality ergo