Details

Introducing Glidr, the ultimate gaming esports mousepad designed to elevate your gaming experience to the next level. With its cutting-edge technology and precision-focused design, Glidr delivers enhanced performance for both FPS and RPG gaming, ensuring you dominate every virtual battlefield.

Crafted with high-quality materials, Glidr offers a smooth and frictionless surface that allows your mouse to glide effortlessly, enabling lightning-fast movements and accurate aiming. Whether you're engaging in intense first-person shooter matches or immersing yourself in epic RPG adventures, Glidr ensures your mouse responds precisely to every subtle motion, giving you a competitive edge over your opponents.

Available in two convenient sizes, Large and XLarge, Glidr caters to every gamer's preference and gaming setup. The Large size offers ample space for quick swipes and precise tracking, while the XLarge option accommodates even the most demanding gaming setups, allowing for seamless movement across the entire gaming surface.

Say goodbye to inconsistencies and welcome a seamless gaming experience with Glidr. Elevate your gameplay, enhance your precision, and achieve gaming excellence with this extraordinary esports mousepad. Unleash your true gaming potential and take your performance to new heights with Glidr by your side.
Specification

Dimensions

Large: 420x390mm

XLarge: 490x420mm

Surface

Medium tracking, high quality textured poly-knit

Bottom

Engineered maximum anti-slip tech

Stitching

Tight-knit zero-fray stitching

Color

Solid Black with White Silk-print logo



Shipping

Orders ship out within one business day. Holidays may add additional shipping and handling time.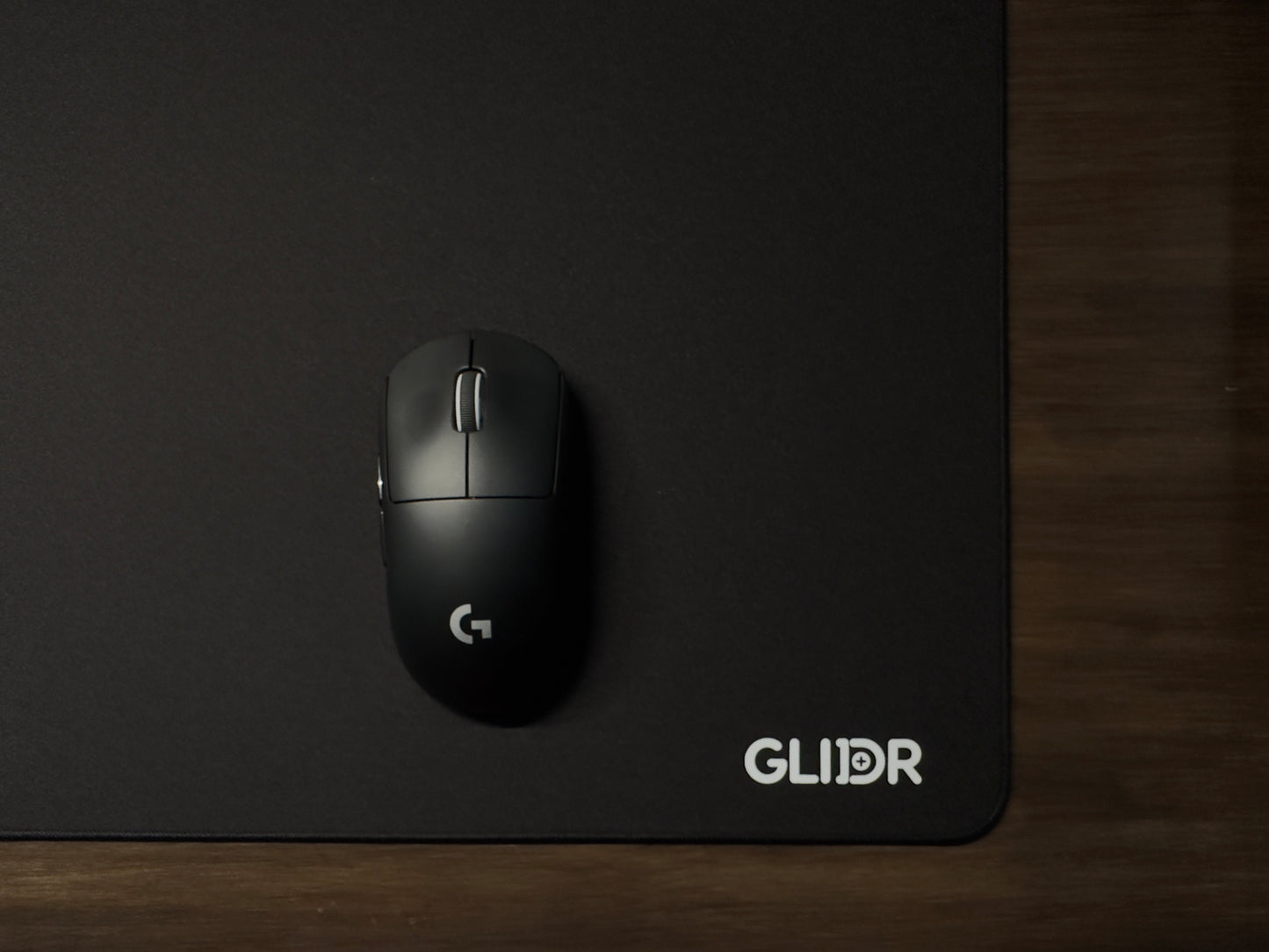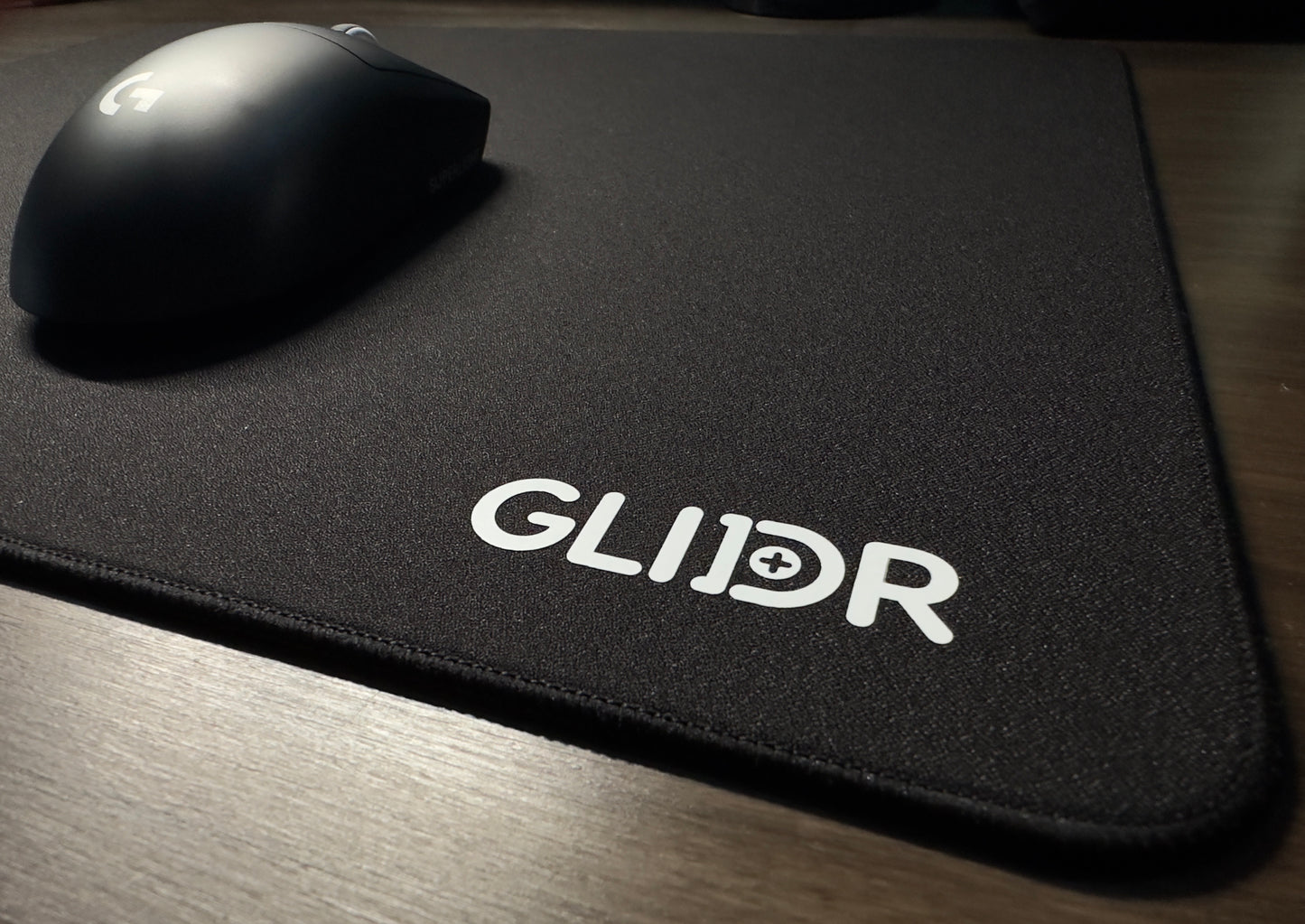 Medium Movement Tracking

Superior Mouse Glide
Maximum Anti-Slip Base

Even X/Y Surface Texture
High Level Performance