Our most popular design, the Topograph Canyon, featuring the Colorado River that runs through the Grand Canyon.
View full details
Details

Deskr is proud to present our most popular deskpad design, the Topograph Canyon, now available in a sleek gray colorway. This stunning deskpad design features the mighty Colorado River that runs through the Grand Canyon and is a part of our popular Topography Collection.

At Deskr, we strive to produce only the highest quality products, and the Canyon deskpad is no exception. Crafted with our innovative HD Series™️ material, this deskpad provides a range of benefits that will help you work and game more effectively and comfortably.

The Smoother Glide feature of our HD Series™️ material ensures that your mouse moves effortlessly across the surface of the deskpad, providing you with the precision and accuracy you need to work and game with ease. The Softer Finish feature of the HD Series™️ material provides a cushioned surface that feels soft and comfortable to the touch, reducing fatigue and allowing you to work for longer periods without discomfort.

But what really sets the Canyon deskpad apart is its stunning design. The thick vein running from the top to bottom of the deskpad represents the mighty Colorado River, while the other lines represent the various elevations of the Grand Canyon. This design is not only beautiful but also functional, making it perfect for anyone who wants to add a touch of nature to their workspace.

In conclusion, the gray Topograph Canyon deskpad is the perfect addition to any workspace. With its high-quality HD Series™️ material and stunning design, it will help you stay focused and motivated while providing a visual escape to the stunning landscapes of the Grand Canyon. Whether you're a nature enthusiast, a designer, or a gamer, this deskpad is a must-have for anyone who wants to work and play in style.

Specification

Colors:

Gray Canyon: Gray Background, Black Accents

Size:


900 x 400 x 4mm (35.43

x 15.75 x 0.15 in)

Includes:

Branded Deskpad Sleeve Bag
Custom Branded Packaging

Blue Circle Logo Sticker

Features:


HD Series™️

material

Soft & Smooth Polyester (Top)
Anti-Slip & Eco-Friendly Rubber (Bottom)
Premium Stitched Edges (Print over Design)
Machine Washable (Cold, Low Tumble)
Dye Sublimated Print for Long Lasting Quality
Shipping

Orders ship out within one business day. Holidays may add additional shipping and handling time.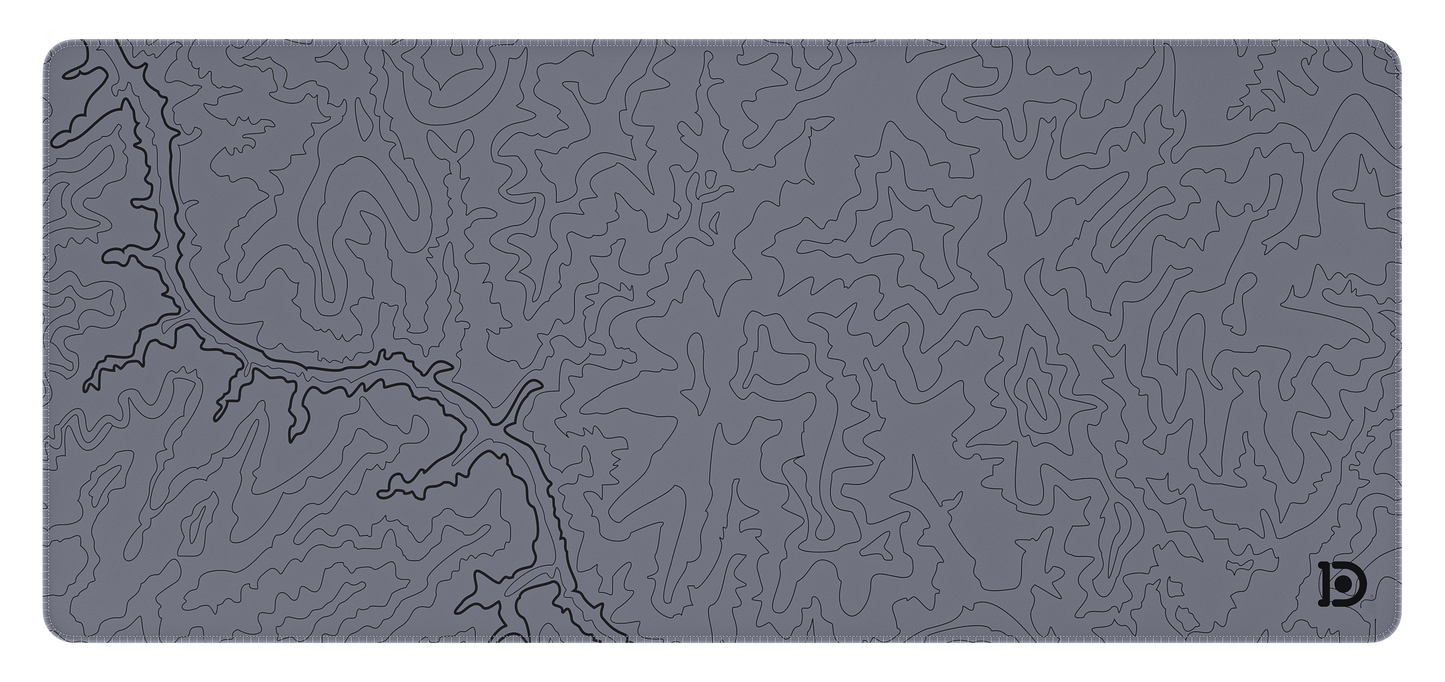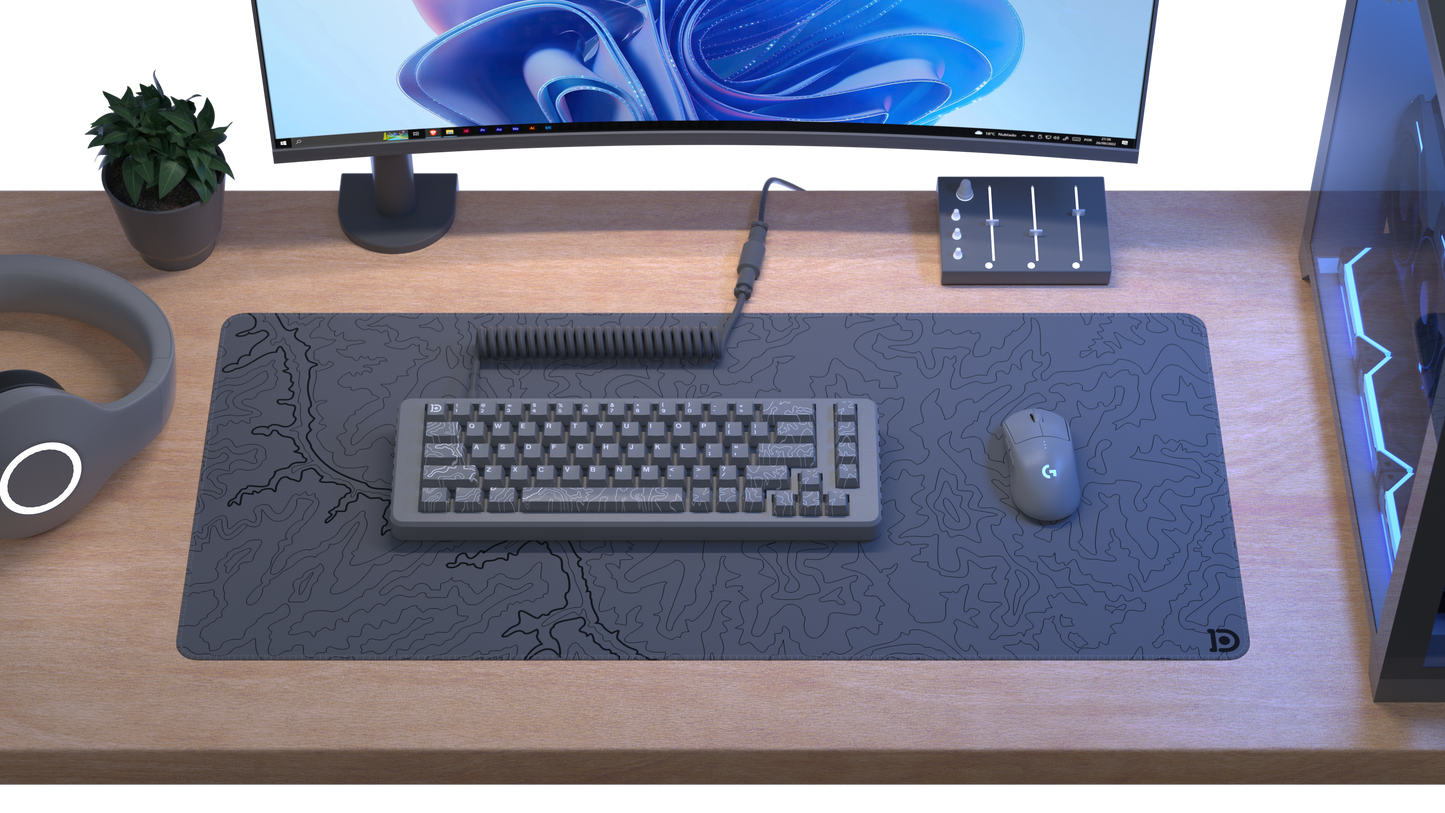 Featuring anti-slip rubber

High density material

Soft & Smooth texture
Premium and vibrant
Comfort and quality ergo